Winner: Karen Zalamea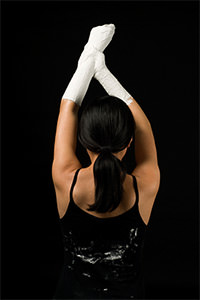 Self-Portait with Paster III
, C-print, ed.7 , 114 x 76 cm
First and foremost a photographer, Karen Zalamea has broadened her practice to include video, performance and installations. This young artist explores the notion of work—which she depicts as a physical experience involving repeated gestures and exertions—as it defines men and women's relationships with others and with the world around them.
Born in Vancouver in 1980, Karen Zalamea received a Bachelor of Fine Arts degree (major in photography) from the Emily Carr Institute of Art + Design in 2004. The exhibition Work Work Work is the culmination of three years of study, supervised by Manon De Pauw, to obtain a Master of Fine Arts degree with a concentration in photography from Concordia University. Exercises in Napery was the subject of a solo exhibition at Concordia's Faculty of Fine Arts Gallery in 2008. She has shown in a number of group shows, notably at Montréal's Les Territoires in 2008 and Art Mûr in 2007, as well as in France, England, and the Netherlands. Her videos have been screened at various events, among them the 27th edition of Montréal's International Festival of Films on Art (2009).
Jury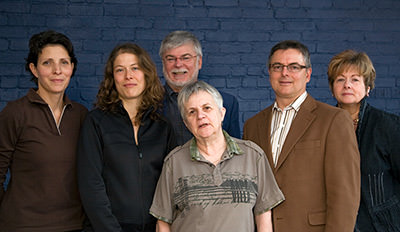 From left to right: Josée Drouin-Brisebois, Éliane Excoffier, John R. Porter, Lise Lamarche, Simon Blais, Sylvie Cataford
The members of the jury, John R. Porter, Honorary Director of the Musée national des beaux-arts du Québec, Lise Lamarche, art historian, Josée Drouin-Brisebois, Curator of Contemporay Art at the National Gallery of Canada, Éliane Excoffier, photographer and Simon Blais, met to select the recipient of the award on April 23.